New York House Class X
House - Old Skool Mix recorded the 22/01/2000

This mix has been recorded on CD on the 22nd of January 2000. Initially, this was on a demo tape I mixed right after I got back from New York in April 1996. This mix is a gathering of the best plates I brought back in these days. This matches my House revelation, an important step in my DJ experience !!!


Listen to this mix || Download this mix
(Downloaded 1965 times)
Playlist: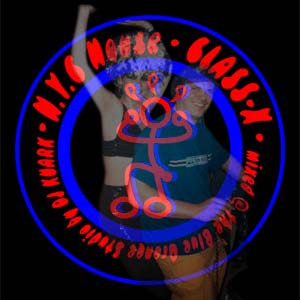 Sizequeen - Walk! Catwalk Club Mix - Tribal America
Cevin Fisher - Red Hot Timbales - Lifted Records
Bad Boy Orchestra - El Loco - Northy Side Club Mix - Sneak Tip Records
Storm & Herman - Ghetto Dread Part II - Original Bad Boy Mix - Logic Records
L.A. Tico's - Welcome to the Club - Tico's Groove Dub - Strictly Rhythm
Keith Litman - Closer - 10 648 Mix - Cutting Traxx
Hardtrax - Hardphunk - Probe Records
Full Intention - America - Sugar Daddy Records
KLM - Madness - Gossip Records
Psychedelic Research Lab - Keep On Climbin' - Satellite Records
The Beloved - Satellite - Height's 611 Kundalini Rising Mix - Warner Music
Green Velvet - Portamento Tracks - Relief Records
N-Joi - Bad Things - Wink's Stabbed Filled Acid Dub - Logic Records
Scotti Deep - Brooklyn Beats - Pulse 2 Rhythm Version - Accor Records
Chazz - A mover la Colita - Armand's Tuff American Mix - Logic Records
Lil'Mo Yin Yang - Reach - Alactraz "lil'mo got gang banged" mix - Multiply Records
Ian Pooley - Chord Memories - Force Inc.
Alcatraz - Give Me Luv - Yoshitoshi Records
Fun City - Padentro - Kongo Bill XXX - Cutting Traxx
El Cantor - Toma - Johnick Henry Street Mix - Dungeon Records